Split Fours 2023
Club > Gallery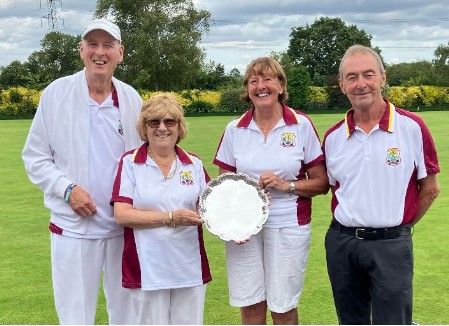 Twenty four members in six teams participated in an enjoyable afternoon with the following result:
Winners: Pam Boyle, Ann Bolitho, Vic Boyle and David Fryett.
Runners up: Pauline Smith, Roy Smith, John Clarke and Pam Chapman.
The club made a profit of £85 plus bar takings.
Special thanks to Annie Lucas for helping on the day and to Ray & Carole's daughter Nicola and, Jill Rooke for making cakes.